Digital Transformation of Refrigeration Equipment Operations – Imperative for Retail Stores
Refrigeration equipment is critical to multisite retailers such as super and hyper market chains, specialty food stores, convenience stores, grocery stores, restaurants and cafeterias. Refrigeration equipment helps maintain low temperatures to preserve perishable food products, improving shelf life and reducing spoilage. Also, refrigeration equipment makes products available year-round in areas where they are not readily available or in limited supply.
However, operating refrigeration equipment efficiently can be a challenge. The COVID-19 pandemic and competition from both online and traditional brick and mortar players, has accelerated the need for using new technologies and techniques to provide efficient service to customers.
Typically, retailers face the following challenges to refrigeration equipment operation: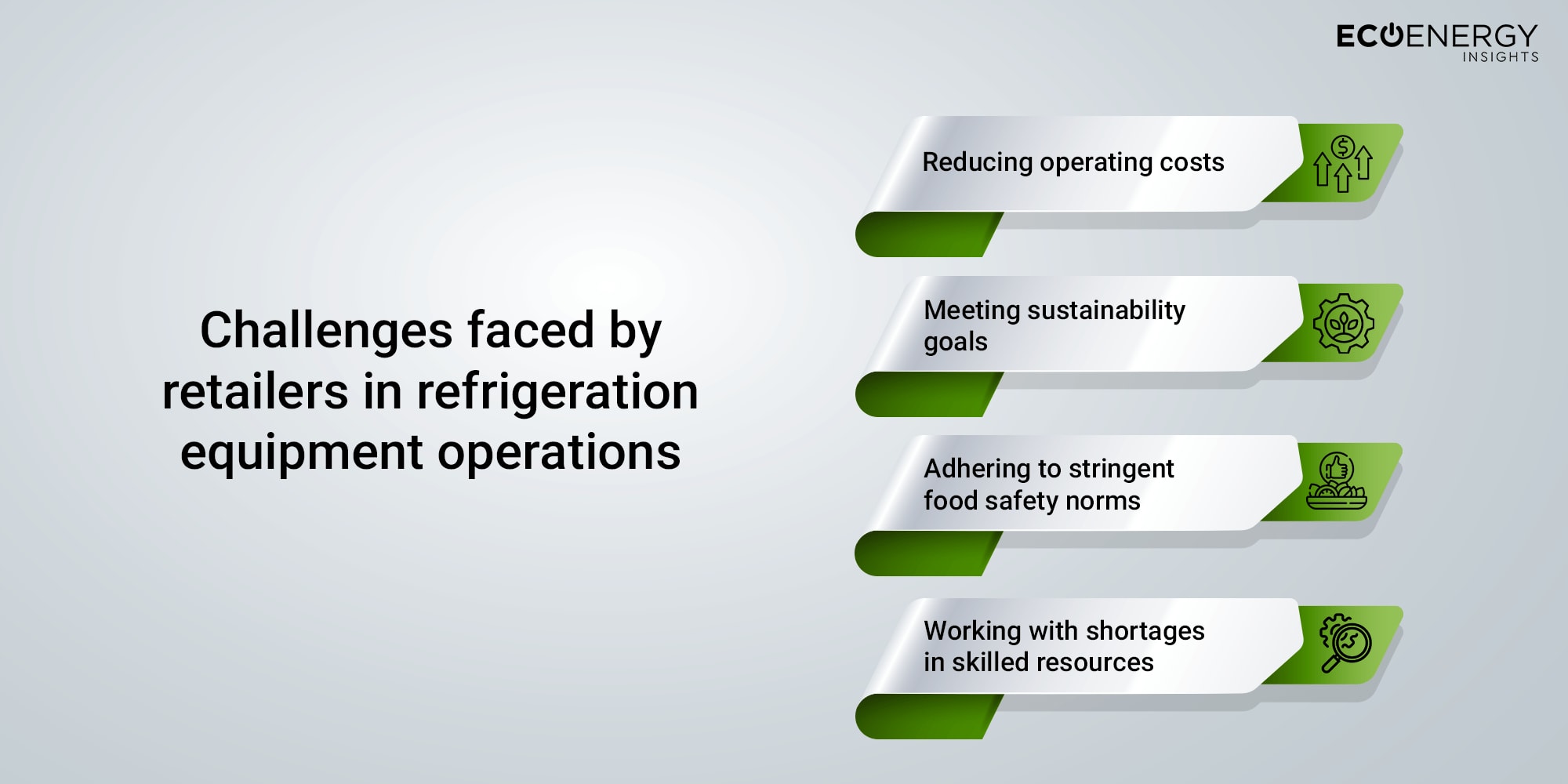 Higher Operational Costs:

Refrigeration equipment operational costs are significant for retail businesses. Consider the following:

According to the U.S. Environmental Protection Agency (EPA), refrigeration equipment alone consumes up to 60% of a retail store's total energy consumption.
Operation, maintenance and energy costs consume about 90% of the overall life cycle cost of refrigeration equipment.
Inefficient equipment not only consumes more energy but is also typically unable to help retailers participate in demand response exercises. Thus, retailers can miss out on incentives from utility providers, to offset energy costs.
Other unexpected problems include emergency maintenance interventions and associated labor costs increase maintenance costs. Truck rolls are costly and disrupt a retail store's operations, resulting in loss of operating hours.

Additionally, the EPA also cites the average store leaks 25% of its refrigerant charge from equipment per year. This can lead to punitive fines and expensive fixes. Hence it is important to monitor and control refrigeration equipment and optimize the energy and maintenance costs.

Sustainability Goals:

Retailers typically have stringent sustainability targets related to GHG emissions, including refrigeration gas leakage reduction, to meet targets and abide by regulatory policies. Measuring and reporting environmental performance is encouraged by many governments, such as the UK. Meeting sustainability targets can help retailers lower energy costs, understand exposure to the risks of climate change and demonstrate leadership in the marketplace. Retailers must follow guidelines such as:

Use refrigerants that comply with Montreal Protocol

Use of refrigerant gases and blowing agents is governed by the Montreal Protocol, the landmark multilateral environmental agreement that regulates the production and consumption of nearly 100 manmade substances that deplete the ozone layer.

Minimize or eliminate the use of refrigerants with high global warming potential (GWP)

Several gases are to be avoided which have a high Global Warming Potential (GWP) and contribute disproportionally to the continuing increase in global warming. Examples include chlorofluorocarbons (CFCs), hydrochlorofluorocarbons (HCFCs), hydrofluoroolefin (HFOs), etc.

Minimize CO2 emissions during operation

When inefficient refrigeration systems run, more energy is consumed and therefore higher CO2 emissions are released.

Refrigerant leaks are common during installation and commissioning. Also, refrigeration equipment can leak refrigerants gradually from mechanical seals, glands, valves and mechanical joints; thus they need to be closely monitored.

Stringent Food Safety Norms and Customer Awareness:

Consumer expectations for products in grocery stores and supermarkets are rapidly changing. They are becoming aware and willing to adopt healthier and environmentally-responsible lifestyle choices. Providing fresh foods, without using plastic shrink wrap, requires retailers to use more advanced, comprehensive food safety management systems.
Retailers must follow food safety norms like hazard analysis critical control point and good manufacturing practices and must be certified by international organizations such as IFS Food Standard, the British Retail Consortium Global Std., the Safe Quality Food Institute) and ISO 22000. These food safety norms require certain low temperature to be maintained based on the type of food products to avoid growth of bacteria and the rate of enzymatic processes. This puts additional pressure on refrigerating equipment to perform well to meet requirements.

Technician shortage:

In the United States, the Bureau of Labor Statistics predicts that employment of HVAC and refrigeration mechanics and installers is projected to grow 5% from 2020 to 2030. Approximately 38,500 openings are projected each year over the decade due a large portion of the current workforce retiring. Complex refrigeration equipment requires experienced service technicians for diagnosis and resolution. A shortage of experienced and multi-skill technicians for equipment can result in inconsistent maintenance practices. The HVACR industry may face expert-level skill shortages in the future.
Artificial Intelligence- and Internet of Things-driven digital transformation is the way forward

Retailers must adopt solutions that make their equipment smarter, connected and controllable, either by automation or remote control by employees. This can solve most cost challenges effectively. The way forward for most is to use an integrated solution of hardware - to make refrigeration equipment smarter and connected an Artificial Intelligence (AI) and Internet of Things (IoT) cloud platform and a remote service center.
AI and IoT platforms have the capability to constantly monitor, analyze and control operations, manage equipment performance, predict equipment issues and even offer prescriptive recommendations. The remote service teams can then work on those predictions and recommendations to ensure the opportunities are acted upon and retailers' challenges can be overcome:
High operational cost

elements like emergency maintenance charges, energy leakages due to defective defrost and expansion valve operation-related issues, can be addressed through predictive maintenance-based equipment performance insights. In addition, energy consumption can be reduced by improving equipment health and operations.

Sustainability goals

can be achieved through early detection of refrigeration leakages. Energy can be saved through continuous monitoring and alerts from the platform, and proactive actions to mitigate issues with minimal field effort are available through remote support.

Stringent food safety norms

can be complied to with the help of continuous remote monitoring and proactive insights from platforms. Remote service teams can then work with field technicians to resolve any recommendations related to defects in airflow circulations, fouled heat exchangers, etc.

Diagnostic skill shortage

can be overcome by platforms providing predictive insights into issues and precise recommendations to correct those issues. These can also be provided in simple language, so that the technicians need not decipher anything. The remote service center or command center can help in standardizing the process to ensure the completeness of corrective actions.
Retailers can look to use solutions that use platforms like the CORTIX™ AI and IoT platform. The platform focuses on predicting equipment behavior and either acts on the predictions or offers prescriptive recommendations in natural language. The platform brings visibility to equipment health and its operations, reduces unpredicted maintenance cost, offers standardization in diagnostic approach and corrective actions, to help save time. The recommendations are focused on addressing the objectives of retailers such as reducing energy consumption, improving food safety compliance, improving equipment health and availability and reducing maintenance costs. Support from the BluEdge™ Command Center can then ensure the opportunities to improve, suggest recommendations are acted upon and desired objectives are achieved.
February
2022
Authors
Thanakarthik Kumar K, Product Management, Multi-Site Chains at EcoEnergy Insights
Thanakarthik Kumar leads product management for multi-site chain customer offerings at EcoEnergy Insights. With over 16 years of experience in designing and delivering digital transformation products, he is responsible for building and launching IoT and AI-based products and their solutions. An alumnus of IIM Bangalore and Anna University, he is a passionate technocrat and pragmatic problem-solver who is committed to developing technological solutions that drive sustainability and energy management for businesses.
Dhiyanesh Bharathi J, Product Manager, IoT Ecosystem at EcoEnergy Insight
Dhiyanesh is a veteran of the building management system industry with over 14 years of experience. He leads product features, enhancing the development and launch of products to meet business requirements. Dhiyanesh earned a master's degree from Anna University.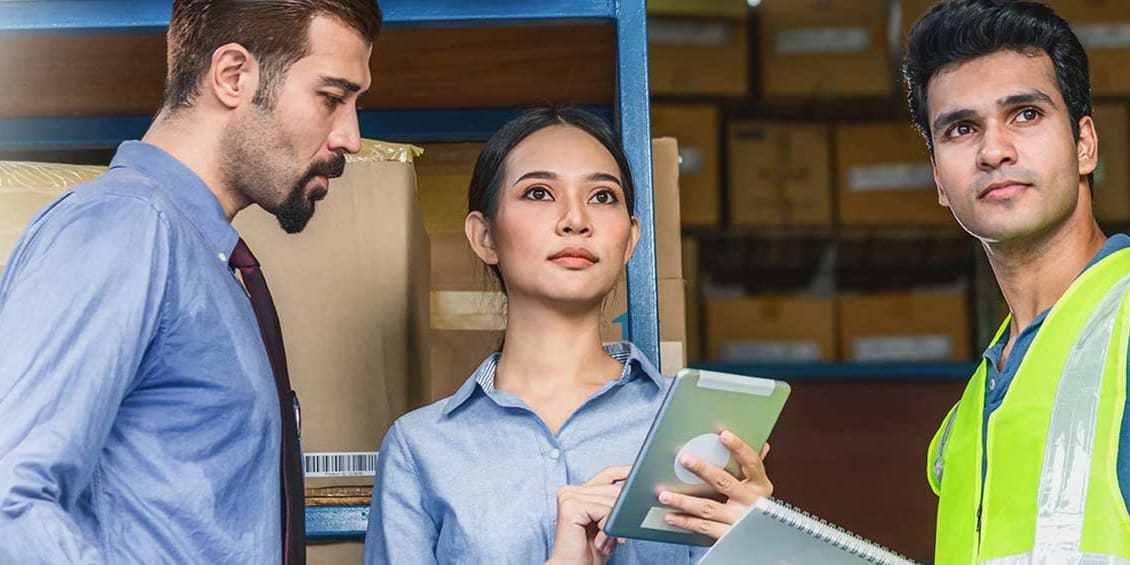 Five AI Applications for Retail Store Equipment Operations
Shawn Menezes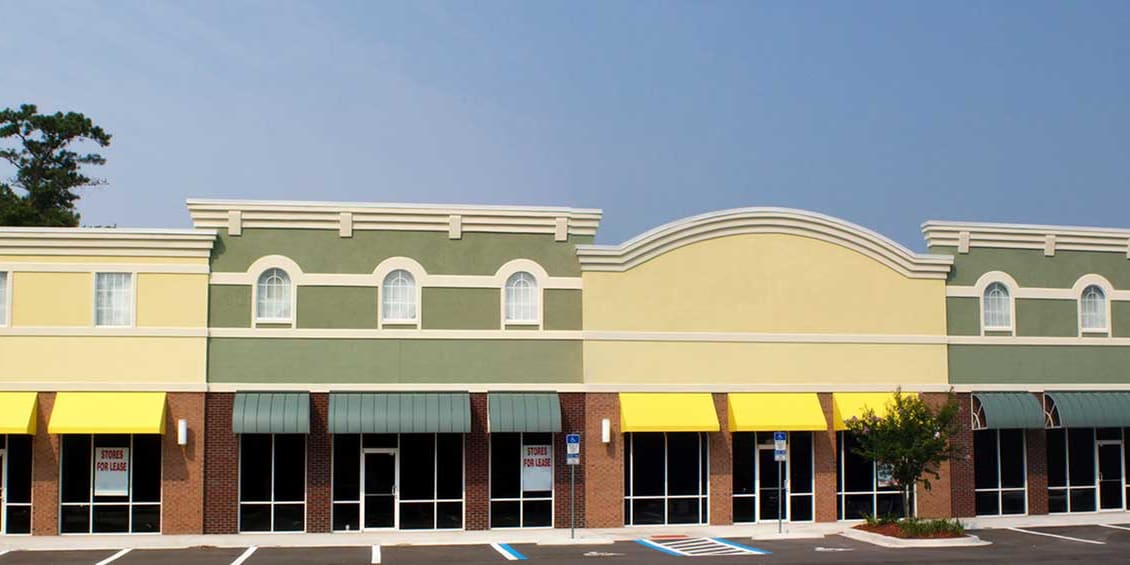 How IoT-based Smart Buildings Will Shape the Future of Multisite Retail Businesses
Hemachandran Venkatesan