Your retail business is facing multiple challenges – rising costs, increasing customer expectations, stiff competition from e-tailers, limited visibility of store operations and store remodeling costs. Why choose typical
energy management
systems that do not consider the context of your store operations?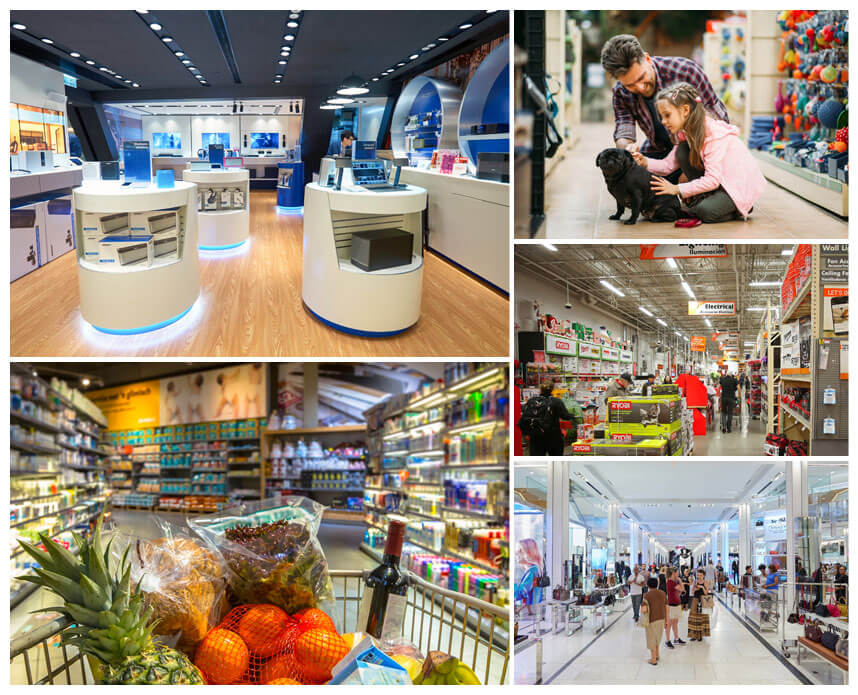 Benefit from the advanced, agile and outcome-focused service that avoids significant capital investment. For many leading retail chains, our payments are often directly linked to actual savings delivered. Our services are designed for connected infrastructure at complex retail networks like yours – with sites and equipment distributed across a vast geographical expanse.
The AI-enabled CORTIX™ Building IoT platform uncovers insights from your building automation system, in the order of priority of execution. Also, multiple data streams are employed such as verified weather feed data, maintenance data, multiple sensors, size and nature of the business spaces being analyzed and usage pattern across time. This enables our domain experts and analysts to quickly design strategic operational measures and energy conservation measures. The result is year-on-year, incremental, sustainable energy savings, without high capital spend or replacement of any of your existing equipment.
For retailers with older buildings, Building Automation System (BAS) compatibility is never a concern as our solutions work on legacy systems too. For smaller stores without automation, we help deploy the BAS so their schedules and operations can be tuned through the insights generated by the CORTIX™ platform. Through condition-based maintenance, the 24/7 BluEdge™ Command Centers helps your technicians pinpoint the non-performing equipment. We work with the technician to ensure that all the issues at your connected stores are fully resolved, thus saving costs and time. This also enables better monitoring of maintenance contract performance.
Grocery retailers can have better control on food safety compliance - as the BluEdge™ Command Centers monitors around the clock if the right temperature is maintained for dairy, meats, ice creams and other frozen foods in the store. Analytics-based alert monitoring leads to lesser number of alarms and reduction of false positives. This, combined with other strategies, like compressor staging, case control and defrost strategies reduces energy consumption and improves compliance.
Retailers can effectively address demand management – an area typically found challenging. Energy demand can fluctuate based on the number of weather conditions, customer footfall, schedules and so on. If demand goes up drastically, certain loads are curtailed to ensure your utility bill doesn't dramatically increase. Some utilities incentivize customers for reducing their usage during peak demand time. Receive higher rebates in such demand response schemes by optimizing the load across your network of connected stores. Benefit from our Link certified Automated Demand Response (ADR) service – a testimony to the robustness and agility of the demand management service. To ensure your customers shop in a comfortable environment, the CORTIX™ platform and the 24/7 BluEdge™ Command Centers resolve over 80% of your service calls remotely. This improves the response time and eliminates the need of dispatching a technician – yet another avenue of saving costs.
Get quickest possible positive cash-flows, thanks to our context-based solutions and our expertise in multi-site retail environment. Transform your retail chain today – be it big box, grocery, home improvement, pet care or consumer electronics.