4 Benefits of IoT-based Smart Buildings that Extend Beyond Power Savings, for Light Commercial Buildings
Smart buildings IoT have many definitions on the internet, but I liked this one from True Occupancy: "A smart building is one that uses technology to enable efficient and economical use of resources, while simultaneously creating a safe and comfortable environment for occupants". Energy is a key resource that smart buildings can help use more efficiently.
Light commercial refers to smaller-scale businesses, such as banks, clinics, fitness centers, restaurants, salons and small shopping centers. These are mostly under four stories and less than 25,000 square feet, usually 1,000 to 10,000 square feet. The energy efficiency of such buildings is often neglected. Therefore, light commercial building operators often face high energy bills. This can be tackled by making the buildings 'smarter'.
Buildings typically need to have a Building Automation System (BAS) to be smarter. Using a BAS, a business can manage building operations better and save energy. Traditional BASs are cost-intensive and are basically overkill for light commercial buildings. The initial costs often fail to justify the returns and viability over the long run for such buildings. And, relevant and timely data is critical for the smooth operations of these buildings, which in turn are critical for the businesses.
There are solutions like the CORTIXedge™ system, which offer a cost-effective, scalable, and comprehensive solution for such businesses. It is an Internet of Things (IoT) enabled system which comprises intelligent hardware, a user-friendly orchestrator and a multi-functional software. This enables building operators to manage buildings without dealing with the complexity of technology, cost of deployment, connectivity, data security, the diversity of equipment and connecting to multiple clouds.
Business leaders across industries have realized that IoT enables intelligent analytics on energy consumption and usage data, which can be used to reduce energy consumption. Today, however, it has become key for light commercial building operators to be able to provide healthy indoor environments while at the same time managing operating costs. The focus is not only on saving energy.
Turning their buildings into IoT-enabled smart buildings can help building owners and operators optimize their building operations across their network. It can do more than just save energy for them – such as improve occupant comfort and reduce maintenance bills.
4 key advantages of smart light commercial buildings BEYOND energy savings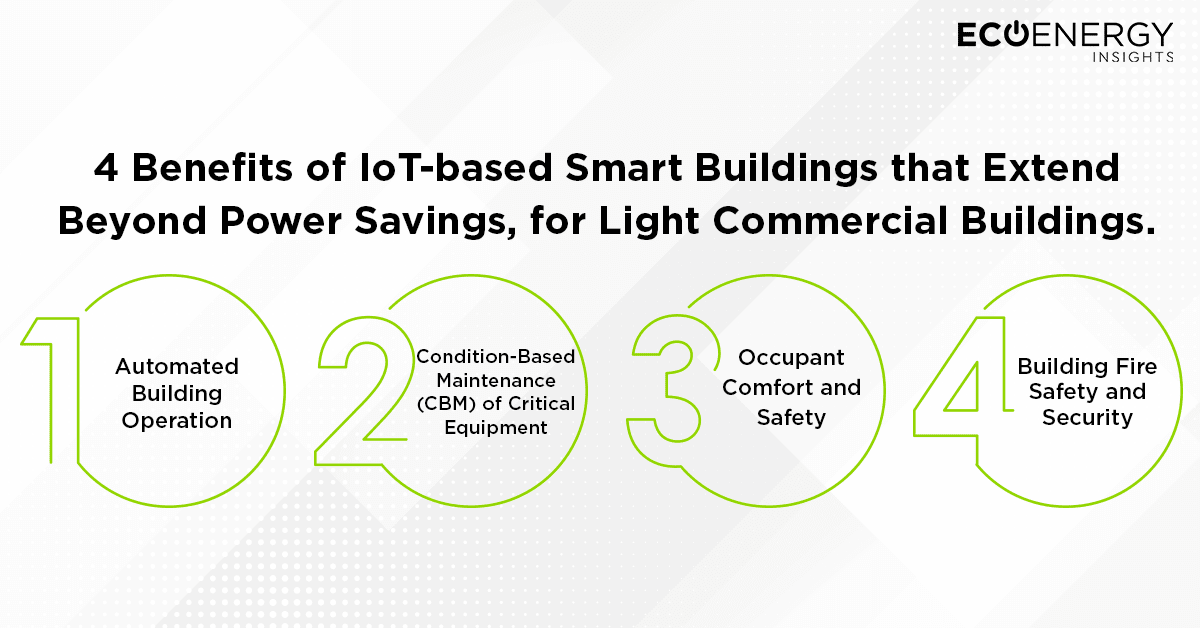 Automated Building Operation

The pandemic has made facility managers realize the importance of remote building operations. It has made clear that in the light commercial segment, smooth day-to-day operation is highly dependent on being data-driven and carrying out the right actions at the right time.

With the help of an IoT-enabled cloud-hosted platform, IoT gateways are integrated with wireless/wired IoT sensors with critical equipment to automate their operations as per business criticality.

The data gathered from these sensors is fed to condition-based artificial intelligence (AI) algorithms for intelligent, and informed decision-making.

Condition-based Maintenance (CBM) of Critical Equipment

IoT-based sensors provide insights not only for predictive maintenance, but also to implement condition-based maintenance for critical equipment like HVAC, lighting, and fire safety systems to avoid breakdowns.

Condition-based maintenance is a repair or replacement method, based solely under defined conditions or health of critical equipment. It is a useful method that allows action only when required and not one that is based on a calendar.

The focus of condition-based maintenance is to look for early red flags to identify the impending failure of equipment. The system is designed to measure a specific parameter of an equipment's health such as contamination, vibration levels, or temperature.

When the system encounters a critical point, you take pre-determined action steps on the equipment advancing towards a functional failure. Then you schedule a condition-based maintenance intervention, rather than wait for the next scheduled preventive maintenance cycle.

Continuous analysis of equipment operational performance enables early identification of problems before it leads to a breakdown. With the help of an IoT cloud platform designed to support CBM, businesses can reduce downtime, improve asset longevity, and reduce maintenance expenses.

Occupant Comfort and Safety

The virus outbreak has sensitized facility managers and building owners to prioritize occupant health over comfort to prevent contagious infection. IoT enables a connected system of information exchange with its ability to connect to heterogeneous devices, manage information, accurately track locations and occupancy ratios at different time slots, and preserve privacy.

An IoT-based platform deployed at smart buildings can adjust the indoor air quality and take specific actions like manage temperature levels, relative humidity (RH) percentage, and even CO2 levels using intelligent thermostats and sensors, through IoT gateways.

For example, occupancy sensors can communicate with the BAS to provide information that will help the IoT platform understand whether the facilities have the right spaces for staff requirements.

Building Fire Safety and Security

Through its gateways and sensors, an IoT-enabled platform can continuously track the health of fire safety and security systems. The most common issue with any security system is its availability when it's needed to safeguard the building and occupant.

Through its intelligent algorithms, IoT-enabled cloud-hosted platforms can improve the upkeep of the fire detection system in the following ways:

Identifying & Detecting Critical Disturbances
Facilitating and Processing Information
Scheduled and Autonomous Servicing/Maintenance of Connected Devices.
With systems capable of sending and receiving data, it enables first responders to receive real-time data and location details of the building that signaled the alarms. Accessible from a central server, this information could help identify and plan the safest way to combat the emergency.
Conclusion
Transforming light commercial buildings into intelligent and efficient facilities is heavily dependent on feeding accurate and reliable data to a system that enables achieving specific business goals. ML algorithms and intelligent analytics are a layer on top of such systems that help identify patterns and advise appropriate actions to help run such buildings better.
Businesses should spend time on identifying the right open protocol systems to get the flexibility of deploying IoT for certain use cases to begin with, and then tackling other use cases by scaling such systems up with relevant additions. This is the first step towards making such buildings data-driven and ready to achieve multiple goals beyond saving energy.
November
2021
Author
Ashish Jain, Senior Manager, Solution and Energy Management at EcoEnergy Insights
Ashish is responsible for architecting IoT solutions and implementing strategies to deliver tangible values for Multisite chains. He is keen on exploring and implementing cost-effective intelligent IoT Infrastructure.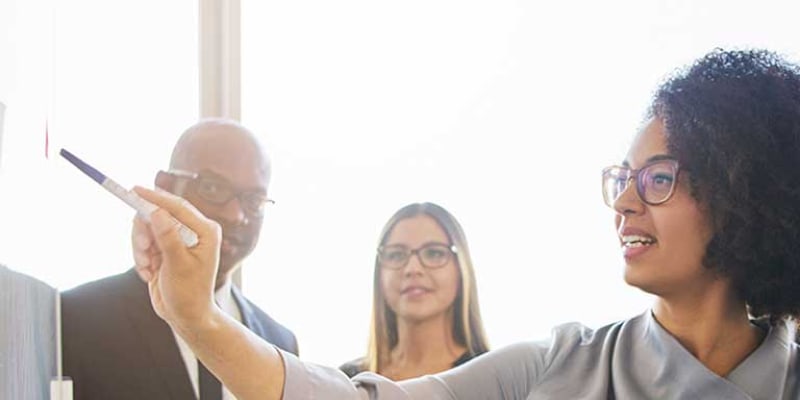 How Retailers Can Establish an IoT-based Smart Building Strategy
Parminder Singh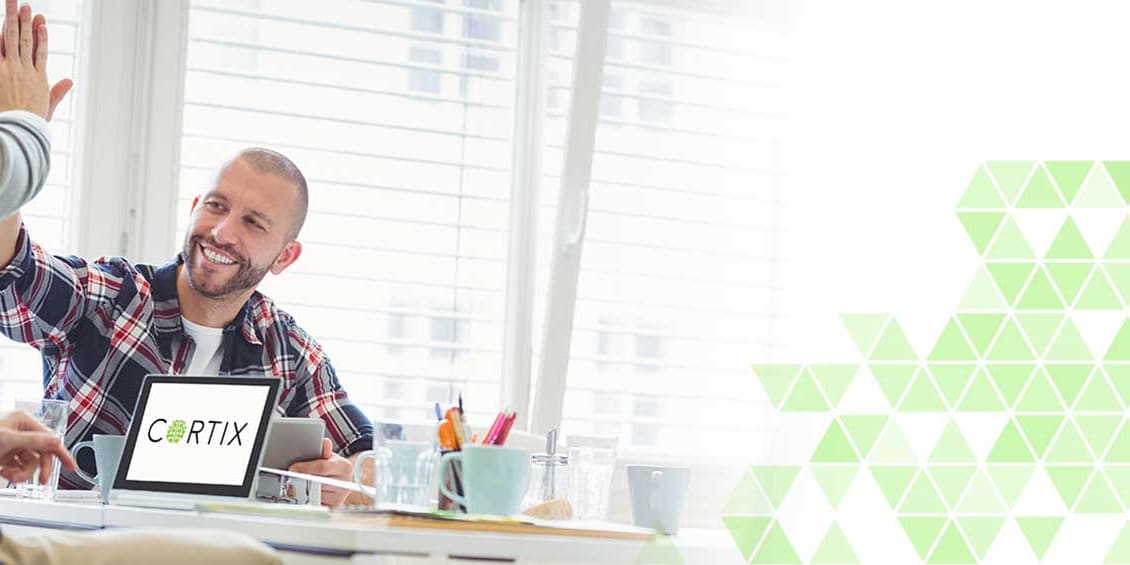 4 Things We Can Learn from Retailers Using the CORTIX™ Platform
Ashutosh Sinha