How Retailers Can Establish an IoT-based Smart Building Strategy
The future of Internet of Things (IoT) in retail
The retail industry is going through a paradigm shift. The increasing dominance of e-Commerce and the growing prevalence of disruptive technologies have sped up the digital transformation of brick-and-mortar retail.
With this transformation in the retail landscape, customer expectations have evolved too. Retailers are facing a multifaceted challenge to meet customer experience standards while tackling increasing competition, skyrocketing locations costs, advancing technologies, and the growing need to reduce carbon footprint and contribute to sustainable solutions.
For most retailers, this situation is akin to fighting battles on multiple fronts. The most overwhelming part of the battle is prioritizing where to put maximum energy and resources to achieve greater Return on Investment (ROI) and sustainability in the long run, while consistently improving the quality of the experiences they deliver.
To improve business performance, businesses must elevate building operations to address indoor air quality, occupant comfort, productivity, and operational efficiency. IoT technology can enable retailers to meet these multiple goals. Therefore, it is imperative to establish a long-term IoT strategy.
But, where do retailers even begin their transformation journey?
Over the last decade, IoT-based energy management has evolved as an obvious answer to operations problems. A Forrester study published in 2020 confirmed that 26% of retail businesses were already using or considering IoT solutions in the US in 2019.
It's a complicated and nuanced landscape with great potential yet to be realized. Therefore, it becomes very important for retailers to create a comprehensive smart buildings IoT strategy for their portfolio of stores.
Some of the key challenges of IoT implementation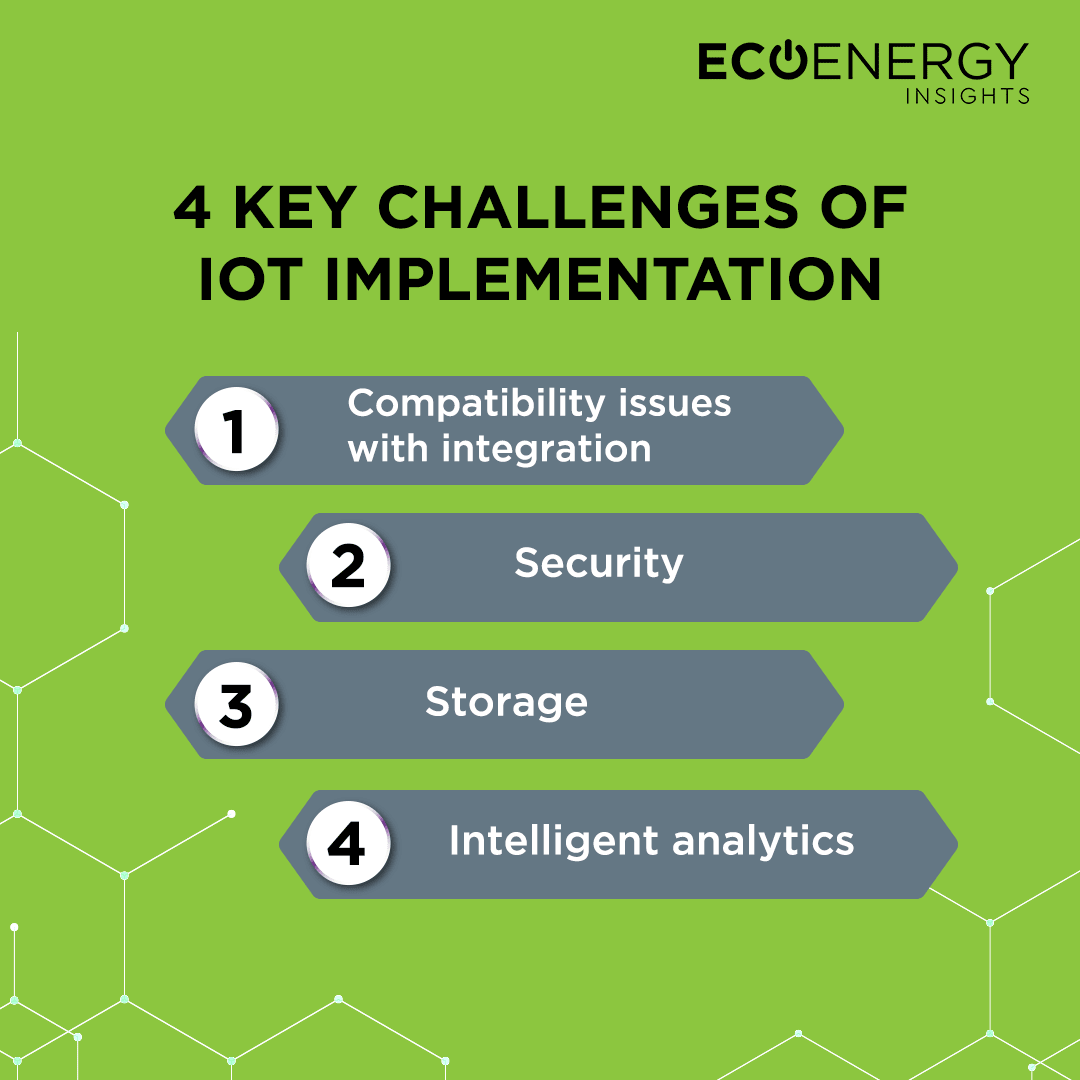 Compatibility issues with integration

IoT infrastructure involves communication between different endpoints like HVAC, refrigeration, lighting, etc. Systems, in each of these endpoints, require various tools for a successful implementation.

Security

There are interesting results from a survey by Tripwire and Dimensional research in March 2021, where they surveyed cybersecurity professionals across disparate industrial verticals like manufacturing, energy, agriculture, pharmaceutical and chemical. The survey found that 99% face challenges around securing their connected devices, and 88% report that they don't currently have adequate resources to overcome those challenges.

To protect business interests, there are frameworks and guidelines to ensure security against such threats. Retailers must ensure that their IoT teams are adept at:

Assessing the risk
Identifying security protocols for specific integrations
Designing frameworks that cover all the connected devices
Actively monitoring the entire lifecycle of IoT.

Storage

Once the IoT systems are up and running, the increase in captured data is exponential. This data needs to be stored in a format that makes using this data easy and readable for future analytics and predictions.

To work efficiently with such a huge quantum of data, organizations need advanced memory processing technologies that can handle high volumes of data - fast and with precision.

Intelligent analytics

Long-term returns on IoT investments are facilitated by accurate reporting and associated analytics on IoT solution performance.

To implement an intelligent IoT solution capable of deriving precise information from specific data points and drawing actionable insights is a complex and nuanced activity that comes with experience. Learnings from past implementations ensure better decision-making and higher ROI.
A technology market research, analysis and consulting firm, Beecham Research, conducted a survey of various IoT companies and found that only 12% of the surveyed companies called their IoT implementation a success. Of these, a handful of companies that did get their implementation right, 58% of them agreed that an effective technology roadmap was critical to its success.
When retailers apply learnings from these success stories, they stand a greater chance at successful transformation. To leverage IoT's maximum potential, retailers need to follow this pattern to put together a winning IoT strategy that is ready to counter any unforeseen challenge in the future.
The winning IoT strategy for retailers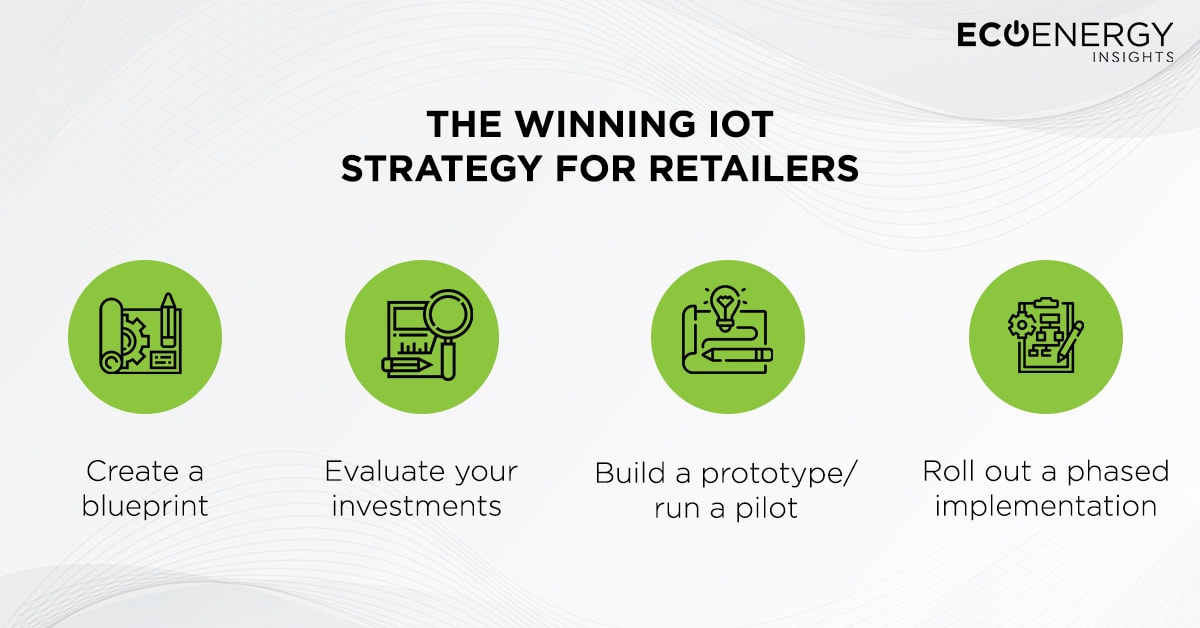 Create a blueprint

While creating an IoT-based smart building strategy, retailers need a clear vision and set of end goals they want to achieve from the implementation. There is no one-size-fits-all formula to build a long-term strategy.

This blueprint should ideally answer three simple questions:

What problem do you want your IoT implementation to solve?
What would you achieve once the problem is solved?
What is the best possible solution?

The right IoT implementation partner would visualize a long-term roadmap for the company. As years pass, the data quantum will increase; therefore, it is also very important to evaluate the scalability and modularity of the potential solution.

Evaluate your investments

The same report from Beecham research further explores the experience of successful IoT implementations. With 76% of companies calling it very important, having sufficient financial resources had the highest overall score. Among the companies that called their project unsuccessful, 67% of companies agreed having sufficient resources was the biggest improvement their strategy required.

The takeaway is that getting the long-term investments required for a successful implementation is key to a winning IoT strategy. However, it doesn't mean that the organizations that failed to assess the costs didn't have a vision.

The key considerations while assessing your IoT project's investments are:

Hardware costs:

While adopting IoT technology, certain devices will be integrated as a part of your solution. The hardware includes sensors - devices used to provide data on factors such as weight, volume, sound, vision, temperature, etc.

IoT tools:

An IoT tool is any device that gathers, processes, and exchanges sensor data over the Internet. It can control sensor data through commands over the Internet and perform one or multiple sets of tasks.

Software or platform costs:

An IoT platform is the command center of the solution framework. It is the centralized software network that controls every aspect of the communication with the connected devices. It includes a customized set of commands to gather, integrate, and process data to achieve a specific goal.

Build a prototype / run a pilot

Having the right technical resources is a key measure in an IoT implementation's success.

Since IoT involves different systems interacting with each other, it is wise to gather various departments to think it through. Prototyping entails creating an instance of the network using already available, less robust systems to gauge what works and more importantly, what doesn't. When launching a solution or service, run a pilot at a percentage of the stores – say 10% – and evaluate the process and the results. Any findings or identification of teething problems can be useful when rolling out across the entire store network so that problems are addressed before such an implementation is kicked off.

Roll out a phased implementation

IoT projects not only require a mix of experts from different functions to work together but also require an IoT team that fits the needs of the identified use cases. This implementation team would need skills that extend beyond building a plan towards a specific goal.

The goal is to achieve a level of flexibility that allows for effectively countering any seen or unforeseen challenges that may arise. A team capable of adjusting to situations and tackling unforeseen issues is pivotal to ensure a successful IoT deployment, by expecting the 'unexpected'.
These challenges are just the tip of the iceberg. From IoT readiness to interoperability, every function will be tested to the extent of its capabilities. A phased implementation allows the IoT team to test the system and implement a rule-based artificial intelligence algorithm to capture and analyze data at every layer in the communication.
It is for this reason that retailers need to implement change management best practices to control the transformation for maximum impact and to help stakeholders manage the technology transition.
Conclusion
IoT, as a technology, is a highly complex beast, and experienced IoT teams have their own ways and processes to tackle and control this beast. The right IoT partner must not only have deep implementation expertise but also the ability to adopt an agile deployment approach.
Retailers must ensure that the IoT implementation partner is capable of providing a solution that spans across the entire IoT deployment process, and the partner must ensure that businesses functions and teams have smooth interoperability. They must accurately assess the risks, avoid threats, devise workarounds to navigate challenges, and execute the strategy with a laser focus to achieve its maximum potential.
This guide lays out the greatest benefits and the most vexing challenges that a retailer might face when they set out to establish a winning IoT strategy. The idea is to leverage the true potential of the technology to implement data-backed solutions that help the business serve its customers better.
October
2021
Author
Parminder Singh, Head Sales Enablement & Offering Management
Parminder Singh heads solution engineering and pre-sales in North America for EcoEnergy Insights, a part of Carrier. He is primarily focused on crafting energy management and IoT solutions for multi-site operators.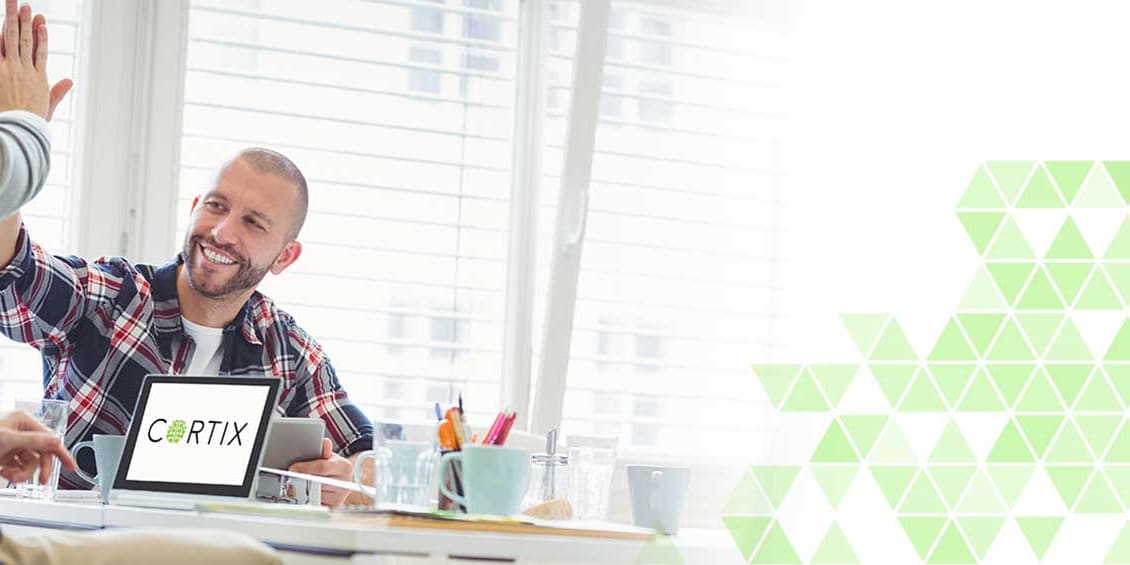 4 Things We Can Learn from Retailers Using the CORTIX™ Platform
Ashutosh Sinha
5 Things Multisite Retailers MUST Do to Optimize Operations with IoT
Shawn Menezes