EcoEnergy Insights is recognized as the 2022 Company of the Year
EcoEnergy Insights is recognized as the 2022 Company of the Year
Frost & Sullivan presented EcoEnergy Insights with this year's Best Practices Company of the Year Award in the global artificial intelligence-driven building energy management industry. Frost & Sullivan's Company of the Year Award is its top honor and recognizes the market participant that exemplifies visionary innovation, market-leading performance, and unmatched customer care.
This recognition builds from the impressive performance in the Frost Radar for the same industry, where EcoEnergy Insights was one of only 3 companies to rank in the top 5 for both axis. Read more about it here.
EcoEnergy Insights is recognized as the 2022 Company of the Year
In the last 14 years, EcoEnergy Insights has revolutionized the artificial intelligence-powered building energy management space with its pioneering Internet of Things-enabled solutions. The company influences the industry's trends and growth with a bred-in-the-bone culture of innovation. EcoEnergy Insights' advanced, fully integrated CORTIX™ platform is an excellent example of technology that benefits the customers multi-dimensionally – saving time, costs, and efforts while augmenting their equipment's efficiency and building operations. With its technology and forward-looking strategy, the company has successfully penetrated the enterprises, service providers, and equipment manufacturers market sectors.
Frost & Sullivan considers EcoEnergy Insights' BluEdge Command Center offering as an epitome of best-in-class customer experience as the command centers with 24x7 remote commissioning, monitoring and diagnostics capabilities ensure marginal critical equipment downtime at customer sites through proactive actions, swift response and resolution times.
Read the Frost & Sullivan report to learn more about what Frost & Sullivan recognized while they evaluated EcoEnergy Insights across multiple criteria.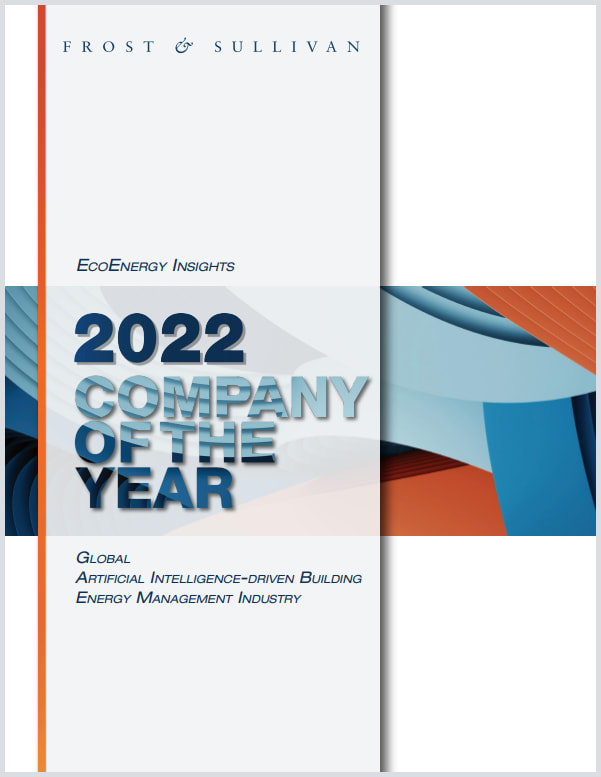 Learn about our IoT and AI driven suite of offerings