EcoEnergy Insights is a Top Company in the Frost Radar™: AI and IoT-driven Building Energy Management
EcoEnergy Insights is a Top Company in the Frost Radar™: AI and IoT-driven Building Energy Management
According to Frost & Sullivan, a research & consulting firm that helps clients accelerate growth, Building energy management solutions powered by disruptive technologies such as artificial intelligence (AI), internet of things (IoT), and cloud-based analytics are proving to be intelligent, energy-efficient, and pragmatic for future deep energy renovation projects to drive operational efficiency and minimize costs.
In an accelerated growth market with hundreds of global participants including leading, emerging and start-up companies, Frost & Sullivan plotted the top 15 companies in a Frost Radar™ analysis, that are truly differentiating, highly competitive and best-positioned to contribute towards decarbonization and digitalization of buildings.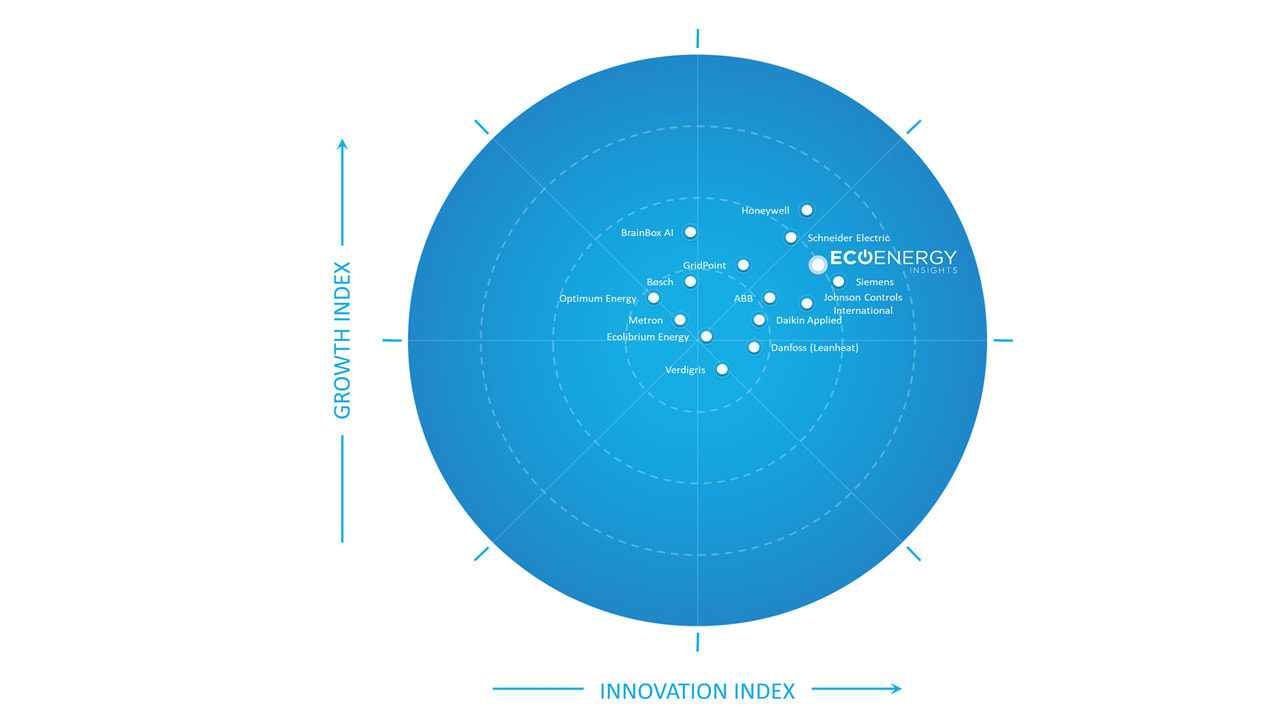 Frost Radar™: AI and IoT-driven Building Energy Management
Key highlights:
- EcoEnergy Insights is one of only three companies that are among the top 5 on both Frost Radar™ Growth Index and the Frost Radar™ Innovation Index.
- EcoEnergy Insights is #2 on Frost Radar™ Innovation Index.
The Frost Radar™ is a robust analytical tool that allows evaluating companies across two key indices: their focus on continuous innovation and their ability to translate their innovations into consistent growth. It is an objective, independent, analyst-led evaluation of companies across multiple innovation and growth criteria. It enables understanding how companies benchmark against each other against a backdrop of industry transformation and evolution. Every company featured on the Frost Radar has been selected by a team of analysts and consultants for having demonstrated excellence in growth, innovation, or both.