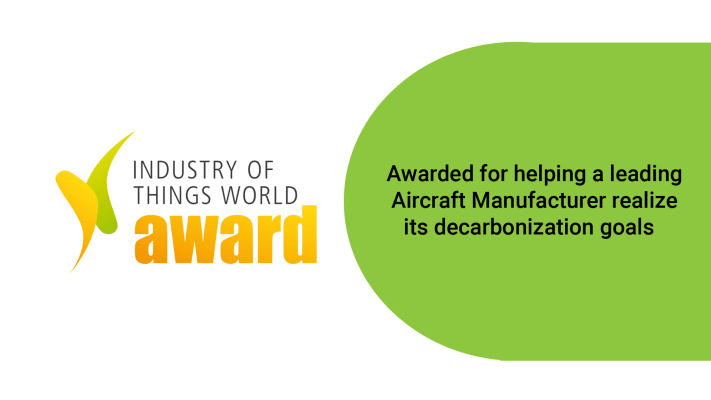 EcoEnergy Insights wins the Industry of Things World 2022 Award for helping Leading Aerospace Manufacturer Realize its Decarbonization Goals
EcoEnergy Insights wins the Industry of Things World 2022 Award for helping Leading Aerospace Manufacturer Realize its Decarbonization Goals
EcoEnergy Insights won recognition in the 'Growing the Green Way – Using Industrial Internet of Things (IIot) to Realize Your Decarbonization Goals' category at the 2022 Industry of Things World Awards held in Berlin, Germany.
The Industry Of things World Award celebrates the best overall IoT solutions from providers, vendors and consultants. The Industry of Things World Award gives recognition to winners after a live-voting session in front of a large community of IoT experts from all over the world.
Have a look at our award-winning video here.