EcoEnergy Insights is recognized for Excellence in Customer Service
EcoEnergy Insights is recognized for Excellence in Customer Service
EcoEnergy Insights is named an Organization of the Year and was announced a winner of Excellence in Customer Service Awards by the Business Intelligence group.
"The role of customer service is changing every day and the winners of this year's program highlight the people, organizations and products that are really improving how consumers connect with companies," said Maria Jimenez, chief nominations officer of the Business Intelligence Group.
EcoEnergy Insights has won this award for its exceptional level of service provided by the BluEdge™ Command Centers. The BluEdge Command Centers operate at the intersection of people skills, digital innovation, and robust processes to transform building and equipment operations and maintenance. By proactively intervening remotely, customers benefit from improved efficiency and operational optimization.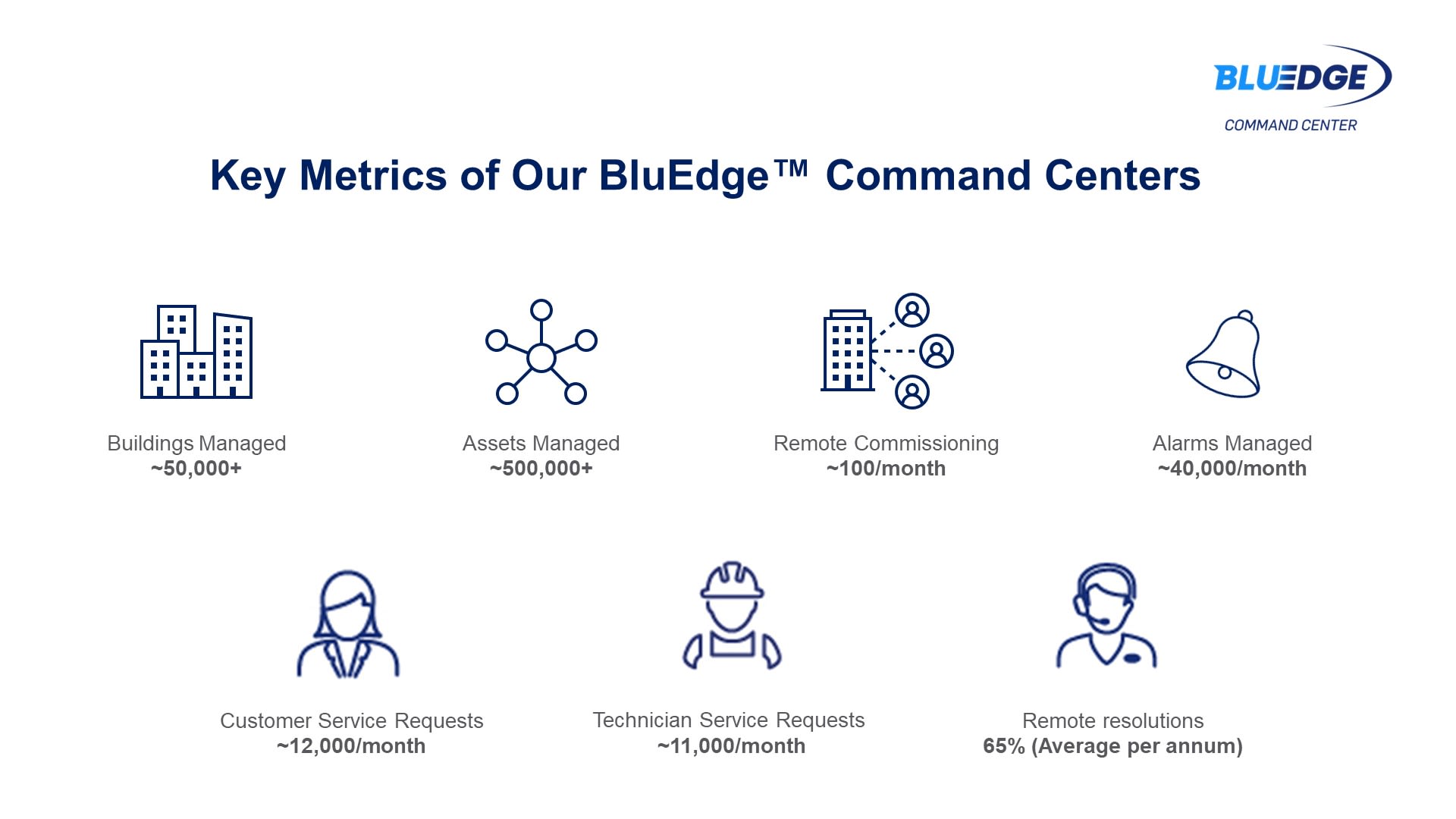 The BluEdge Command Centers' proactive nature and use of the 'systems thinking' approach make them unique.
The realization of the idea of using AI to predict issues, to then solve them before they manifest into larger problems, is only possible, if those predictions are promptly acted upon. The command centers make this possible. The teams analyze data from connected equipment and Building Management Systems, study the insights from the CORTIX platform and then proactively intervene remotely or coordinate with the retailers and their maintenance partners, to act on the predictive insights. This helps retailers avoid unplanned disruptions to store operations, which negatively affect their businesses.
The team solves building equipment operations problems holistically (systems thinking) using the equipment and controls knowledge, information technology and data analytics expertise. The team focuses on remotely resolving issues, as much as possible and coordinating field dispatches only if necessary. Also, they optimize these dispatches to enable first time fix and combine work orders to reduce the number of dispatches to a building. The reduced number of dispatches thereby reduces operations costs and associated GHG emissions.