Carrier's EcoEnergy Insights Named a Winner of 2023 Excellence in Customer Service Awards
Kennesaw, Ga., June 15, 2023 – EcoEnergy Insights a leading provider of Artificial Intelligence (AI) and Internet of Things (IoT)-enabled solutions and services, today announced it has been named a winner of the 2023 Excellence in Customer Service Awards by the Business Intelligence Group. EcoEnergy Insights is a part of Carrier Global Corporation (NYSE: CARR), global leader in intelligent climate and energy solutions.
The award celebrates the exceptional level of remote service provided by the BluEdge™ Command Centers of EcoEnergy Insights. The Business Intelligence Group presented this award as part of its annual awards program, which acknowledges individuals and companies that deliver exceptional customer service through improved communication.
BluEdge Command Centers operate at the intersection of people skills, digital innovation and robust processes. Their mission is to transform building and equipment operations and maintenance – from being reactive to being proactive. They work with data and insights from connected equipment including HVAC, refrigeration, controls and lighting to proactively intervene remotely, or coordinate with customers and their maintenance partners to complete actions on-site. Customers benefit from improved efficiency and optimized operations. By intervening remotely, the command centers also reduce operational costs and associated greenhouse gas emissions associated with maintenance truck rolls.
"At EcoEnergy Insights, we are proud to support our customers in their sustainability journey," said Ravi Meghani, Managing Director, EcoEnergy Insights. "Our focus on delivering excellence in customer service is reflected in our world-class command centers consisting of highly-skilled teams empowered with award-winning AI and IoT enabled technologies. We are thrilled to have an esteemed panel of judges recognize the innovations and dedication that our team puts into delivering exceptional value for our customers."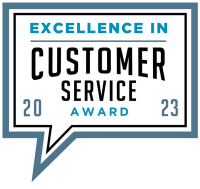 For more information on BluEdge Command Centers operated by EcoEnergy Insights, visit www.ecoenergyinsights.com.
June - 15th
2023
EXPAND
HIDE