EcoEnergy Insights Wins 2019 Service Provider Award From The Home Depot, Inc.
EcoEnergy Insights won a 2019 Service Provider Award from The Home Depot in Scottsdale, AZ on October 14, 2019. This award was presented to EcoEnergy Insights for demonstrating "Entrepreneurial Spirit", helping The Home Depot achieve improved store experience and energy cost savings across its portfolio of stores.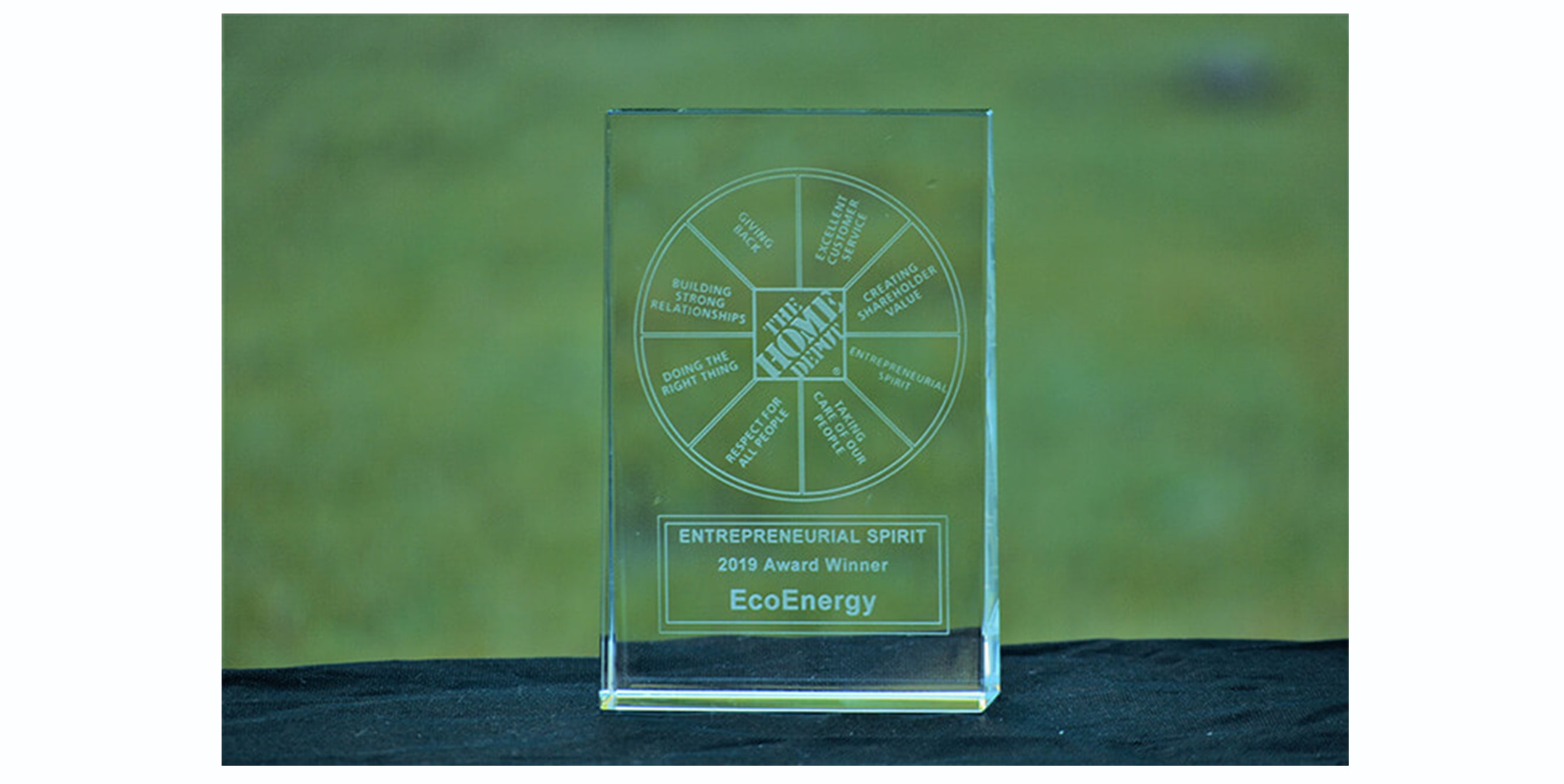 During the event The Home Depot acknowledged EcoEnergy Insights as a partner that helped them reduce their energy spend using the building IoT platform - CORTIXTM. They also appreciated EcoEnergy Insights' assistance towards improving store comfort and overall store experience. EcoEnergy Insights looks forward to continuing the successful journey with The Home Depot team and is committed towards delivering continued value.
OCT - 14th
2019
EXPAND
HIDE