Implementing IoT and AI-Driven Solutions for Your Restaurant Operations? Here's What to Ask Service Providers
Due to the steady increase in Internet of Things (IoT) & Artificial Intelligence (AI) use cases, coupled with the declining cost of sensors, restaurant operators globally are adopting technology that digitizes restaurant operations, creates greater operational efficiencies and effectuates business decisions based on advanced data analytics.
The vast selection of IoT-based solutions can be confusing for restaurant operators who wish to choose the best fit for their portfolio. Therefore, it is essential that senior leaders carefully evaluate and adopt technologies that deliver excellent business benefits. At the same time, it is also crucial to integrate the analytics outcomes with their mainstream processes and use them to continuously enhance the processes.
While evaluating the IoT & AI solutions, operators should also evaluate the scalability and modularity of the potential solution. The quantum of data these systems are collating from each piece of equipment and restaurant every few minutes is enormous. For example, with systems that are collating 90 ~ 100 data points every 15 minutes from each restaurant, a restaurant chain with 300 restaurants in its portfolio will collate over 1 billion data points in the span of one year. Analyzing such a massive data set and delivering actionable intelligence for each equipment group and the relevant stakeholder in the hierarchy is critical to delivering a positive business impact. Mere notifications through installing alerts and alarms would not be enough to deliver large-scale outcomes and operational efficiencies.
Distributed networks are groups of similar sites spread across different geographies and regions. There are enough proven use cases in the segment that can be replicated quickly in distributed networks, especially in restaurants. Operators must understand the capabilities of the solution to ensure it is comprehensive and encompasses most of the functions of the restaurant operations.
Here are the 12 important questions restaurant operators should be asking: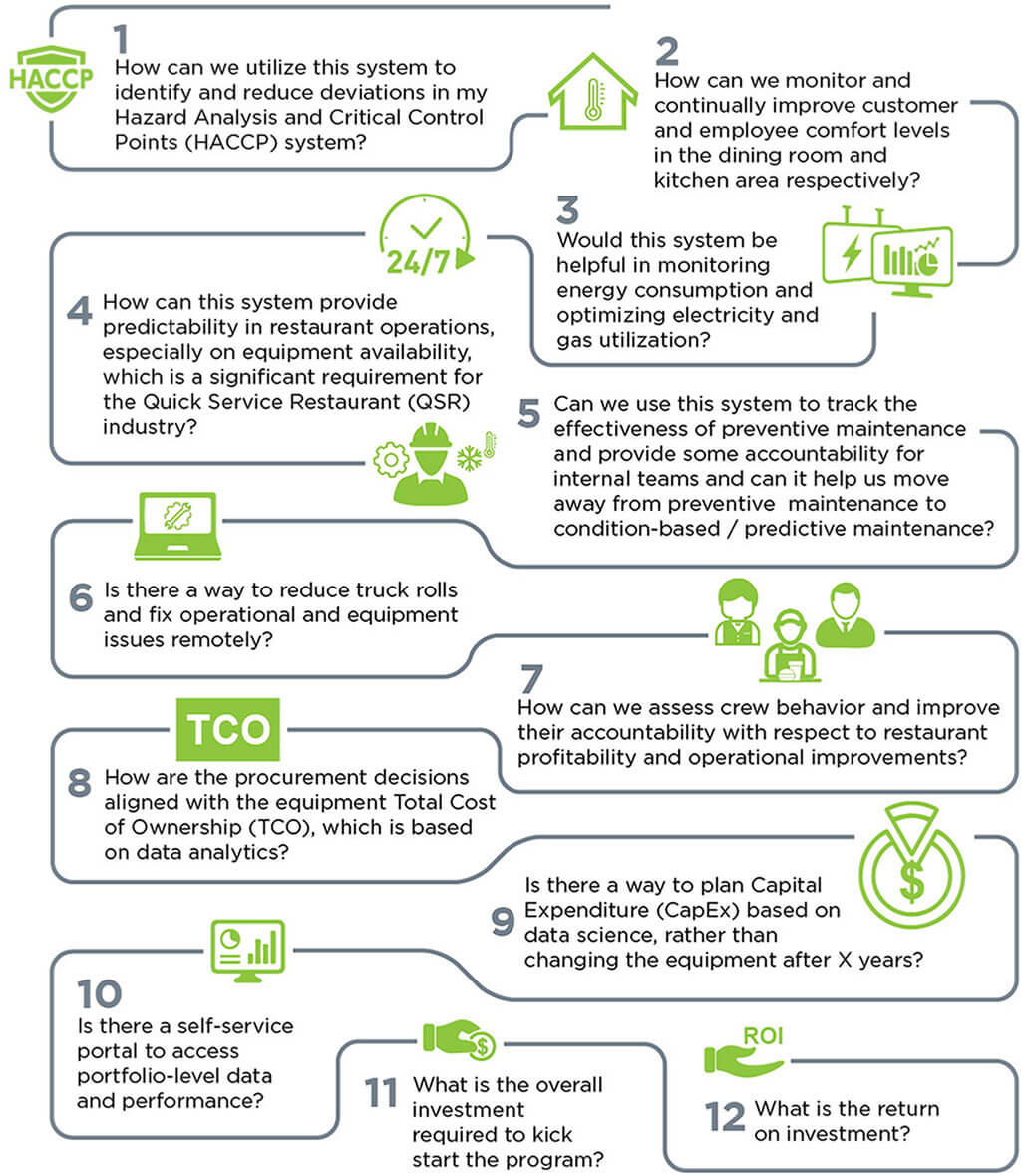 Johann Wolfgang von Goethe once said, "There is nothing so terrible as activity without insight." Restaurant operators require actionable intelligence and insights based on data science, along with constant engagement with the right stakeholders in the company, to solve business problems and create operational efficiencies leading to substantial cost savings.
Successful IoT and AI-based solutions for restaurant operations typically have 3 main components. Restaurant operators should also understand these components to help better select the right solution.
July
2021
Authors
Parminder Singh , Head Sales Enablement & Offering Management
Parminder Singh heads solution engineering and pre-sales in North America for EcoEnergy Insights, a part of Carrier. He is primarily focused on crafting energy management and IoT solutions for multi-site operators.
'How May AI Assist You?' Equipment Operations...
AI, RETAIL
86% of the retailers said they were comfortable using AI for their retail equipment maintenance and operations,...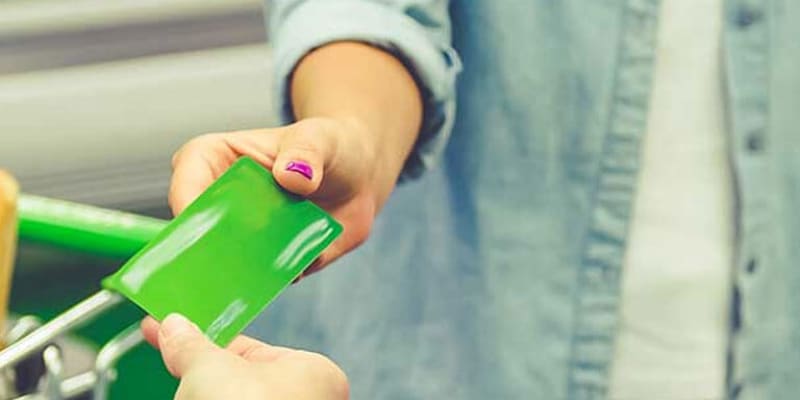 Combine IoT and business data to transform retail
Ravi Meghani