EcoEnergy Insights is named a Leading Artificial Intelligence Provider
EcoEnergy Insights has been named the Top Leading Artificial Intelligence Solutions Company by CIO Review magazine. CIO Review is a respected print and digital publication that bridges the gap between enterprise and technology vendors and buyers.
The award recognizes EcoEnergy Insights' innovative CORTIX platform and CORTIX-enabled solutions, which have enabled customers to maximize energy efficiency and comfort of buildings. CIO Review also noted the people behind our solutions and highlighted the diversity of the workforce.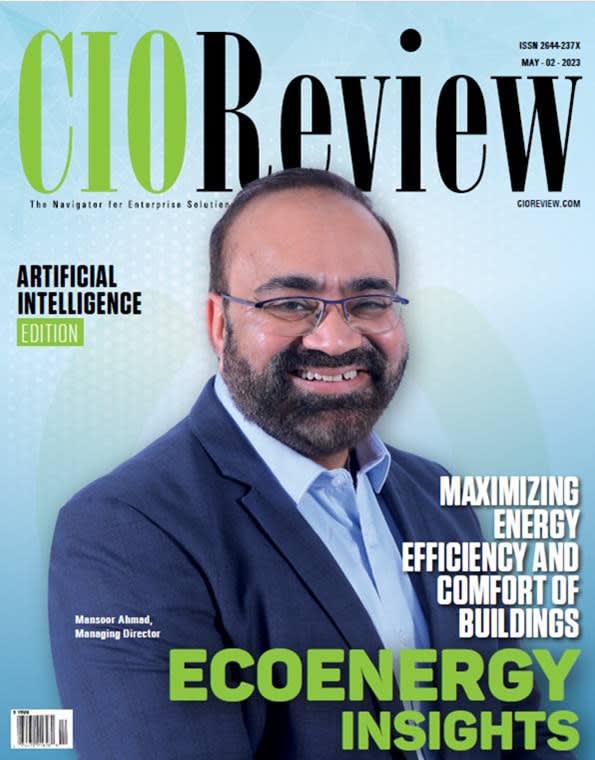 EcoEnergy Insights was featured in the Artificial intelligence edition of the CIO Review magazine. They highlighted the promise and potential of our AI-driven solutions in the buildings environment, in a focused article in the issue.