Remote Airside Management covers the remote management of building airside equipment such as rooftop units, air handlers, variable refrigerant flow (VRF) units, direct expansion (DX) units/cassette units, etc.
The following tabulation illustrates the features of Remote Airside Management and how they would apply for different building profiles – small, medium and large – based on area in sq. ft.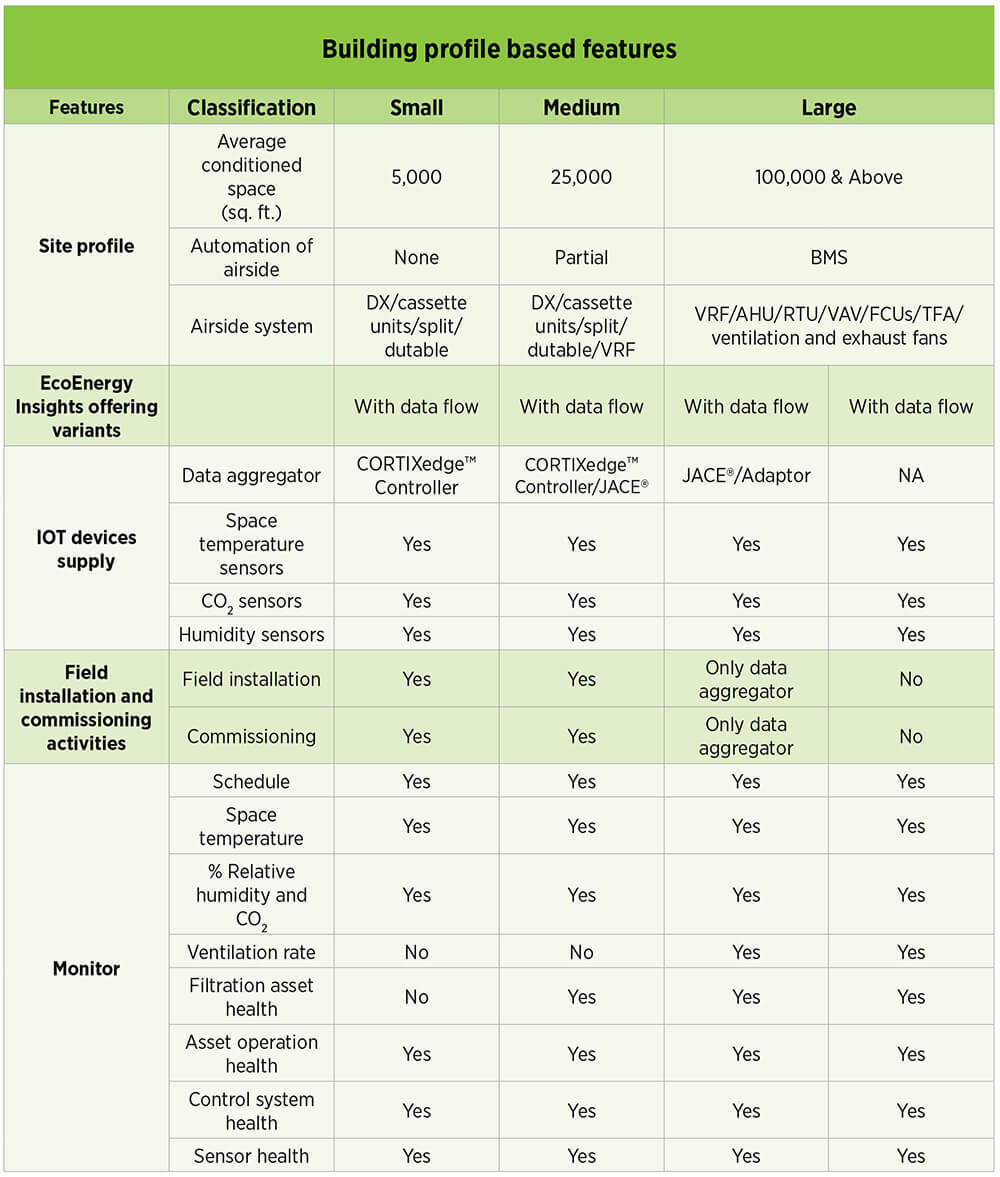 Disclaimer: JACE® is a trademark of Tridium Inc." after 1st Building profile-based features chart
Exclusions
Non-intrusive approach that will not include any equipment: Smart/Embedded with controls/PLC Controls/Firmware
Product engineering or any associated activity
Control program creation and modification in existing BMS
Any equipment operations beyond control system/BMS scope and availability of key parameters on existing BMS for monitor and control
Management of defective devices and replacement of devices other than supplied by service provider
Write to us at [email protected] for more on remote airside management.